Specialist Height Site Safety Inspection Service That's Both Convenient and Consistent!
Reliable height safety audits are simply a quick click away. Our experts will come to you with Austral's reputable height site safety auditing service.
Austral is your #1 Height Safety Service Provider
We offer:
Height safety auditing services

Certifications

Height safety equipment assessments

Site Safety inspections
Contact us today!
Expert Height Safety Auditors Improve Your Workplace So It's in Accordance with Industry Standards and Regulations.
Does your workplace, apartment block or worksite meet height safety inspection requirements? Look no further than Austral Height Safety for expert height safety auditing and height safety advice. Height safety audits allow you to be able to promptly manage issues and risks or identify potential areas for improvement in your workplace.
Austral's team of height safety consultants will conduct in-depth height safety audits for your workplace that assess:
The type of work being conducted at height


The heights in which these tasks are conducted

Quality and compliance of equipment

Risk areas and hazards that need attention

Training, expertise and awareness of personnel

Book a height safety audit today!
What Can You Expect?
Impressive experience: over 50 years' construction and height safety knowledge

Top rated: among Australia's best service providers offering height site safety audits

Direct contact: on-site inspections

Sound safety advice: your security is our utmost concern
Let's discuss your height safety audit and project requirements
Contact us today!
Our Height Safety Auditing and Safety Inspection Procedures Will Give You Peace of Mind
Simply ask the height safety specialists. We will skilfully address any potential risks, problems or areas for enhancement. Your building, site or equipment in whichever situation will be checked by a qualified, experienced team and receive an objective evaluation. You can rely on us for your height safety audits.
You'll receive an accurate report detailing all instances in which you do and don't comply with the most recent Australian codes, regulations & standards. Comprehensive recommendations will be made for a suitable height safety solution to ascertain you are in accordance with the national legislature.
Contact us today
Our Height Safety Equipment Assessment Assures Your Security
Let us check your workplace's height safety equipment. From access platforms and walkways to fixed pull down ladders, steps, guard & roof safety rails.
You're Our Priority
Saving lives and ensuring safety. We expertly evaluate your height safety equipment to prevent any accidents or falls. We'll examine everything to guarantee your employees/trades can confidently complete their work safely.
Benefit from Premium Quality Goods
We're committed to recommending the best height safety systems available.
Our height safety engineers use:
High-quality equipment

Products produced from premium materials

Australian Company made equipment
We Train Your Staff
After incorporating our height site safety recommendations, our team will equip your employees so they can safely use & monitor any newly installed equipment.
Contact us today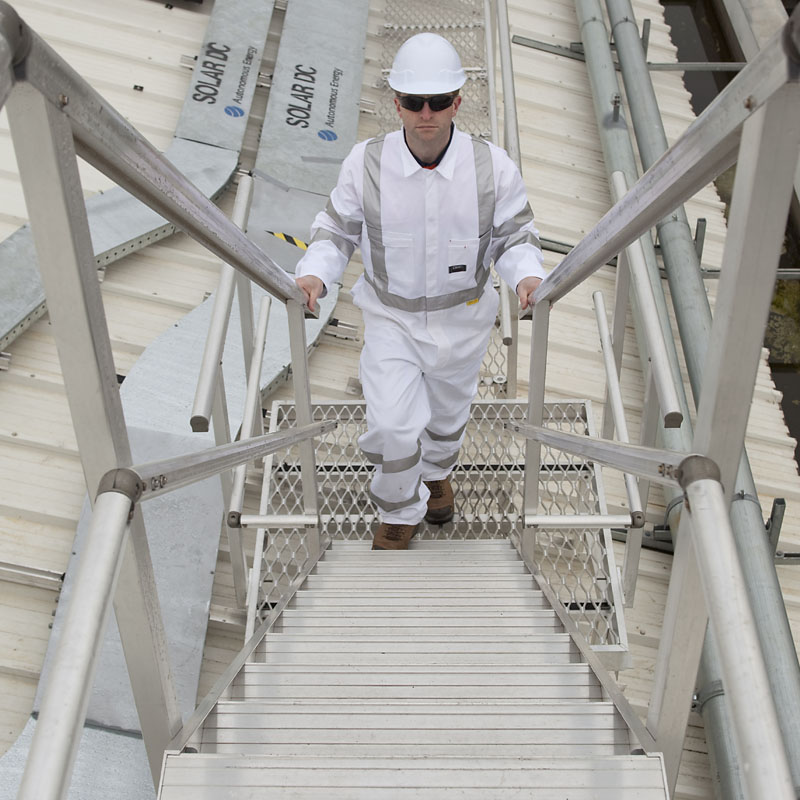 Contact a Height Site Safety Audit Specialist Now
We are your height site safety solution. Call the Austral Height Safety team today, so we can get your professional height safety audit sorted.
BOOK A HEIGHT SAFETY AUDIT OR INSPECTION